Highly recommended. Quick and safe service. Quality products with warranty
One of the best place with best customer care. I ordered a product and got delivered to Tangalle within 1 day. If you're ordering and delivering better give your request before
noon on a week day. Really appreciate your focus on the customer services.
​Dulanjana Liyanagama
I ordered a sub woofer system and a mouse from Gadmei Computers. after using the sub woofer system for some time, due to my own mistake (in re-connecting the input/output wires), I lost the sound. But they very patiently and in a prompt manner, helped me sort out this issue. They provided me with the best service is helping me out. They also offer a very courteous and prompt service at all times, be it a delivery or sorting out an issue. Great Job!! Thank you Gedmei!!
GADMEI TV 2860E TV BOX
බොහෝ කාලයක් මගේ රූපවාහිනි සගයා.. ගෙව්ව මිලට වැඩි වටිනාකමක්..
Gayan Yasanuwan
David Pieris Motor Company Pvt Ltd

08-05-2020
ONE OF THE BEST PLACES FOR HIGH-QUALITY PRODUCTS IN SRI LANKA.
MOST RELIABLE PRODUCTS WITH EXCELLENT PERFORMANCE, VERY KNOWLEDGEABLE AND COURTEOUS
STAFF MEMBERS WHO KNOW WHAT CUSTOMER SATISFACTION IS.
MAHINDA WIJESUNDERA
ENGLISH SERVICE
S.L.B.C
31-07-2020
MyGica U800 II LIVE STREAMER
Best Performance and good Technology
for FB | OBS, etc., Live streaming
news.lk
රජයේ නිල පුවත් වෙබ් අඩවිය
26-06-2020
Malith Kahawandala
Bank of Ceylon

Best place to repair your laptops and buy computer accessories.
Friendly staff and well-organized place.
They took a few minutes to repair my laptop.
Thank you
11-06-2020
Quality Quick service...
Tharaka Jayasinghe
Mihindu Keerthiratne Associates (Private) Limited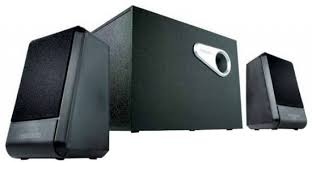 25-05-2020
Micro Lab - M280 Subwoofer
Received the item, the bass sound is perfect. Good quality -Thank you
L A P S K LIYANAARACHCHI
Abhayagiriya project, Anuradhapura
2020-05-23
I received the parcel. Thank you very much for your excellent service.
H.M Jeewantha Herath
Ministry of Health - UVA
301, R.H.Gunawardene Mawatha,
Badulla.