Canon 810 Black CartridgeInk Capacity
PG-810 Black - 9ml
Compatible Models
MP245
MP258
MP276
MP287
MP486
MP496
MP497
MP545
MP628
MP638
MP988
MX328
MX338
MX347
MX357
MX366
MX426
iP2770
iP2680
iP2770
iP2772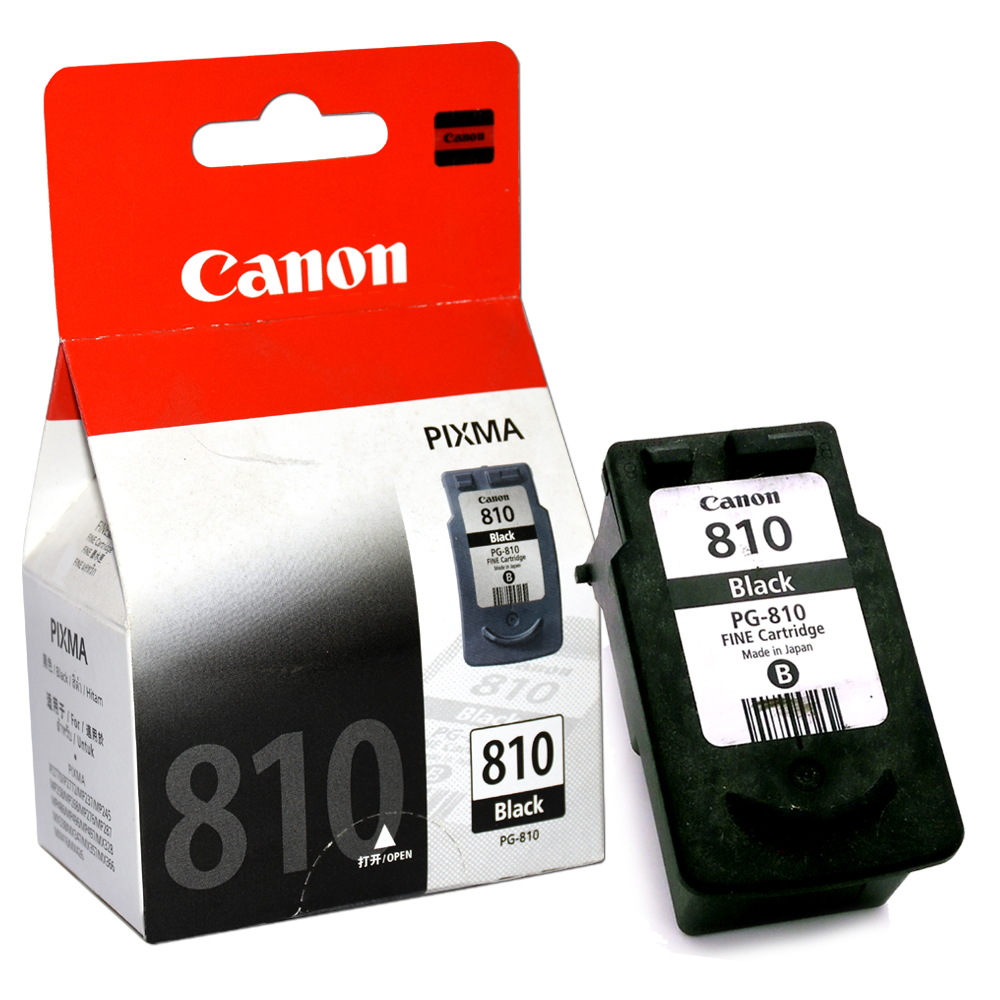 Chromalife Ink
The Chromalife Ink in the Canon Inkjet cartridge gives vibrant and durable prints. This ink is resistant to fading when under Sunlight or extremely bright light. The ink from this cartridge dries faster, which helps reducing the chances of blotches and smudges. Chromalife Ink equipped Inkjet printer cartridge help you to print long lasting prints.
Easily replaceable ink tank
The Canon PG 810 ink cartridge is fitted with an easily replaceable ink tank that delivers detailed, sharp and quality prints. This cartridge can give up to 220 prints. The type of ink used in the cartridge is pigment type. The dimensions of the cartridge, 8.1 x 5.6 x 12.5 cm, is such that it is compatible with all Canon printers that are designed with Inkjet technology. This surely is the solution to all your Inkjet printers that deliver efficiency with precision.